Michelin Primacy 3 Tyres Available in Lewisham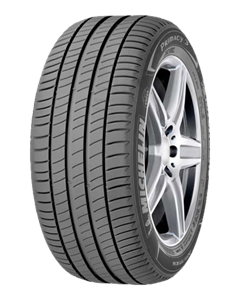 Primacy 3
Product Benefits:
Safety to the Power of 3.
New Tread Pattern
MICHELIN Primacy 3 keeps the entire tread block surface area of the tyre in contact with the road due to a new patented tread design with auto-blocking sipes.
New Patented Compound
The new patented MICHELIN Primacy 3 compound, with its special tread pattern, optimises grip on wet and dry road surfaces to provide shorter braking distances.
There are 34 reviews for Primacy 3
Overall rating
These tyres replace the original tyres, same tyre, which gave me 32,000 miles plus so excellent longevity as well as being a very good tyre. Not cheap but worth the extra!

Show/hide review score breakdown
20/09/2020

MERCEDES E CLASS
17/09/2020

NISSAN QASHQAI
31/03/2020

MERCEDES E CLASS
They are run flat tyres which allegedly give a rough ride but I find the Michelin handle quite well. They are one of my preferred choice for run flats.

Show/hide review score breakdown
01/05/2020

VAUXHALL ASTRA
16/04/2020

MITSUBISHI OUTLANDER

Great tyres, replaced some budget tyres with these and they transformed the vehicle, great in the dry and wet not too noisy and are wearing well.

Show/hide review score breakdown